Regular dental plaque cleaning is an integral part of oral hygiene. At Dental Medicine Ereš-Dugalija, we recommend that all patients come for a check-up once every 6 months and clean their plaque.
What is calculus and what is plaque?
Due to the consumption of food and drink in the oral cavity, various processes occur. A by-product of these processes are, among other things, various deposits on the teeth that need to be removed regularly. If we ignore this fact and do not maintain oral hygiene, an environment harmful to teeth is created.
Calculus is a hard deposit that is formed by the mineralization of saliva and plaque. Once it occurs it is impossible to remove it with a toothbrush. This way, it becomes a solid refuge and a hotbed of cariogenic bacteria against which we are powerless. It is for this reason that regular tartar removal at the dentist is very important.
Plaque is a harmful plaque on the teeth that consists of a colorless layer of saliva, impurities and bacteria. We fight plaque every day by brushing our teeth regularly, flossing and rinsing our mouth with fluoride-based water. However, plaque is much more resistant.
Calculus cleaning
Calculus cleaning involves the removal of all deposits on the teeth: tartar, plaque, but also pigmentation from food and smoking.
Although this is often a therapeutic procedure, we can classify it as a preventive method.

Sandblasting teeth
Teeth sandblasting is a technique of cleaning dental plaque with fine microabrasive grains of sand dispersed in pressurized water. The procedure is completely painless and restores the natural shine to the teeth.
Due to consuming coffee, colored drinks or cigarettes, teeth can be stained with yellow and dark stains. In addition to a bad aesthetic impression, these deposits also participate in the formation of tartar. By sanding our teeth, we can completely remove such deposits.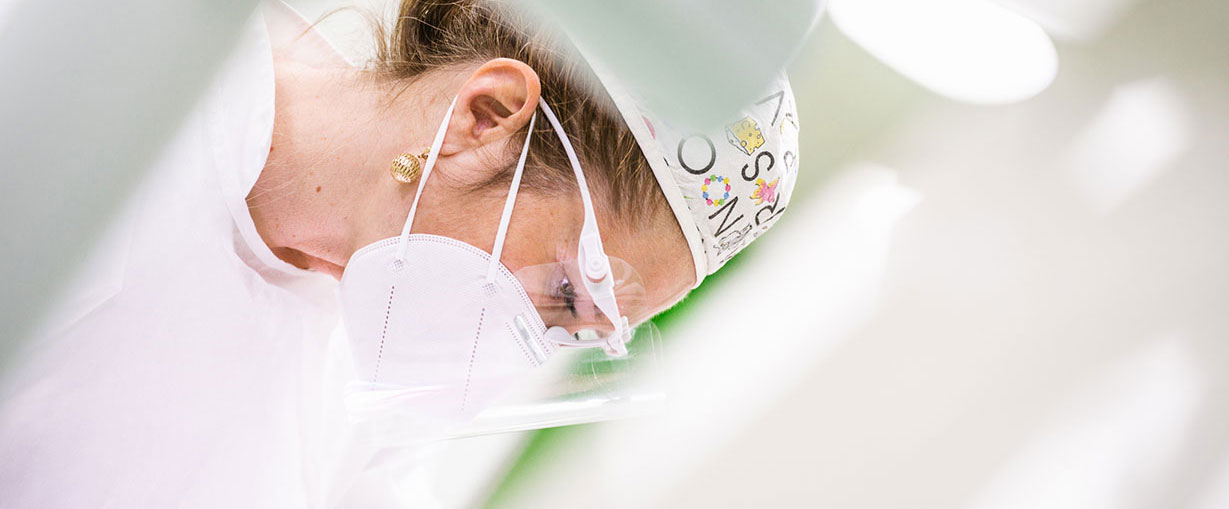 Benefits of sandblasting teeth:
Less accumulation of dirt and tartar on the teeth
Removal of stains from teeth
Smooth and shiny teeth
The effect of refreshed teeth whiteness
Price List
You can find out about the prices of descaling and sandblasting in our price list